Dr. Anuj Batra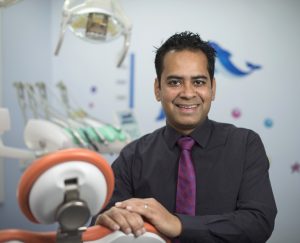 Dr. Anuj Batra qualified as a dentist first and then went back to dental school to train to be a Paediatric Dentist in New Zealand. Following this, he made Melbourne home in 2012. Since then, he has worked as a specialist in both private and public settings.
Dr. Anuj also enjoys teaching and has worked as a full-time lecturer in the past. Now, he lectures on a part-time basis at Melbourne University and La Trobe University. He is also a part-time specialist at the Royal Dental Hospital of Melbourne. Dr. Anuj's doctoral thesis was on Molar Incisor Hypomineralisation (chalky teeth). Although he offers the whole range of paediatric dental services, his special interests include hypomineralised/chalky teeth, management of children with special needs, dental trauma and oral surgery.
Dr. Anuj is a member of the Australian Dental Association (ADA), Australian and New Zealand Society of Paediatric Dentistry (ANZSPD) and Australasian Academy of Paediatric Dentistry (AAPD). He is actively involved in local dental meetings and also attends domestic and international conferences to keep himself up to date with current knowledge and guidelines.
Dr. Anuj is passionate about his job and he loves working with children. At Paediatric Dental Home, we strive to make dental visits a pleasant experience for children.
In his spare time (if there is such a thing!) he likes to spend time with his family, go traveling or visit one of the lovely beaches in and around Melbourne.
Dr. Anuj looks forward to seeing you and your child at Paediatric Dental Home.
Research publication
Dennison, J., Batra, A., & Herbison, P. (2009). The maxillary artery and the lateral pterygoid muscle: The New Zealand story. Oral Surgery, Oral Medicine, Oral Pathology, Oral Radiology, & Endodontology, 108(5), e26-e29.
Dr Alyssa Brooks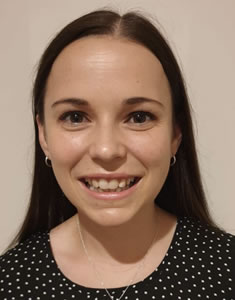 Born and raised in Melbourne, Dr Alyssa Brooks completed her undergraduate dental training at the University of Melbourne. Upon graduation, she moved to the Victorian country town of Shepparton to work in the public dental service. Her interest in the management of pre-cooperative and behaviourally challenging children continued to grow as she worked in suburban and semi-rural private practice. This inspired Alyssa to return to the University of Melbourne to complete postgraduate specialist training in paediatric dentistry.
Alyssa loves the challenge of making dental visits a positive experience for all her child patients. She is passionate about all facets of paediatric dentistry, with a particular interest in the management of anxious and special needs children. She has worked in multidisciplinary teams at the Royal Children's Hospital and the Royal Dental Hospital of Melbourne. Alyssa keeps up to date through regularly attending professional development courses and conferences. She is an active member of the Australian and New Zealand Society of Paediatric Dentistry (ANZSPD), Australasian Academy of Paediatric Dentistry (AAPD) and Australian Dental Association (ADA).
When not at work, Alyssa loves to get out in nature, spoil her dogs and bake (followed by brushing her teeth of course!).
Samantha Dawsey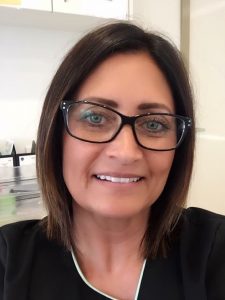 Samantha started her career in the dental industry as she needed something more challenging than her current role. Seventeen years later, she is still very passionate and motivated to work in dentistry.
Samantha is the practice manager at Paediatric Dental Home and she oversees the smooth running of the practice. She coordinates all treatments and appointments for both the clinic and hospital.
Samantha's empathy and enthusiasm towards our patients, parents and staff alike make a real difference to those who visit our practice.
When she is not at work, Samantha enjoys spending time with her ten-year-old daughter and together they love going to the movies and for long walks with their dog Ruby.
Tracee Parslow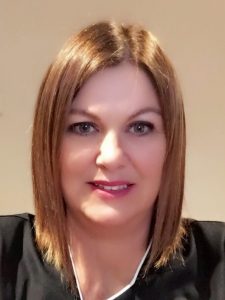 Tracee has been a dental nurse since 1996. She Completed her Certificate lll in Dental Nursing at RMIT University and has over twenty-one years experience in the dental industry.
Tracee's calm and friendly manner helps to create a very relaxed environment for parents and children in the dental surgery.
Tracee enjoys spending time with her partner and their two children. Going to the movies, taking the family dog for long walks or just catching up with friends are just some of the things Tracee likes to do in her spare time.
Katie Martens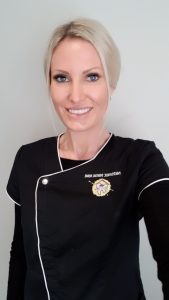 Katie has been heavily focused within her varied roles in the dental industry since 1999. She has completed her certificate III in Dental Nursing and is very experienced in chair side assisting both in the dental surgery, and in the hospital.
Katie has two children of her own and understands the importance of children having a positive experience when visiting the dentist and when treatment is needed. She will make it her priority to ensure children feel as safe and comfortable as possible during their visits.
In Katie's free time she enjoys exploring the outdoors with her partner and children. They often like to spend one day of the weekend out in the fresh air discovering new places. She also likes spending time in the kitchen baking when time allows it.
Tracie Smith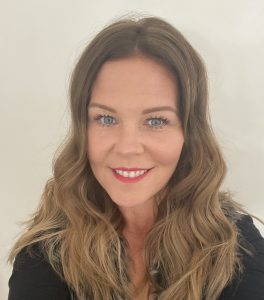 Tracie has worked in a variety of roles within the dental industry since 2001.
Her love of working with people, in particular children, has bought her back to chairside assisting after a short break.
Tracie's bubbly and caring nature and ability to connect well with children add to our exceptional team at Paediatric Dental Home.
Tracie enjoys spending time with family and friends outside of work, weekends away exploring new places or relaxing at home with a good book or a movie.